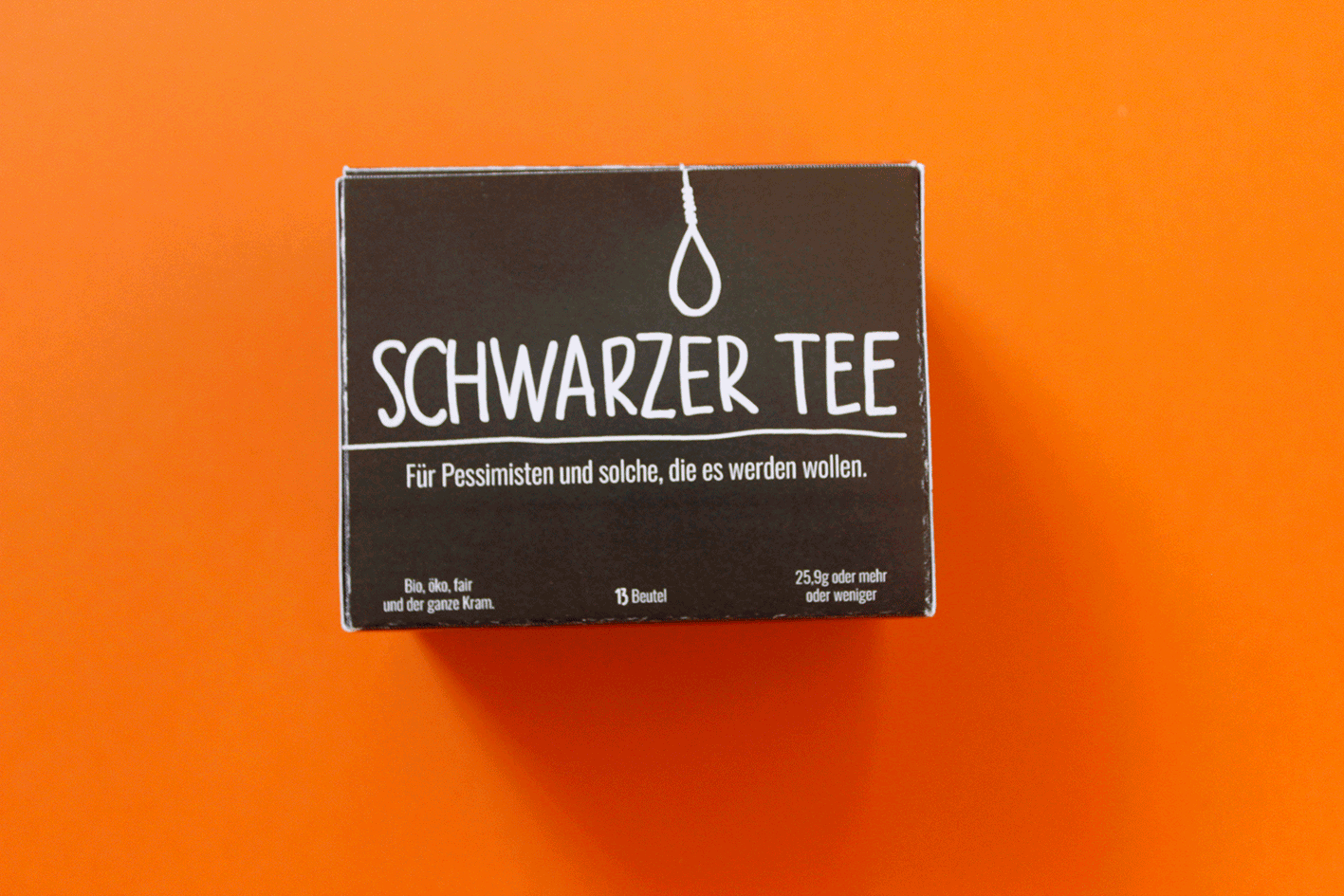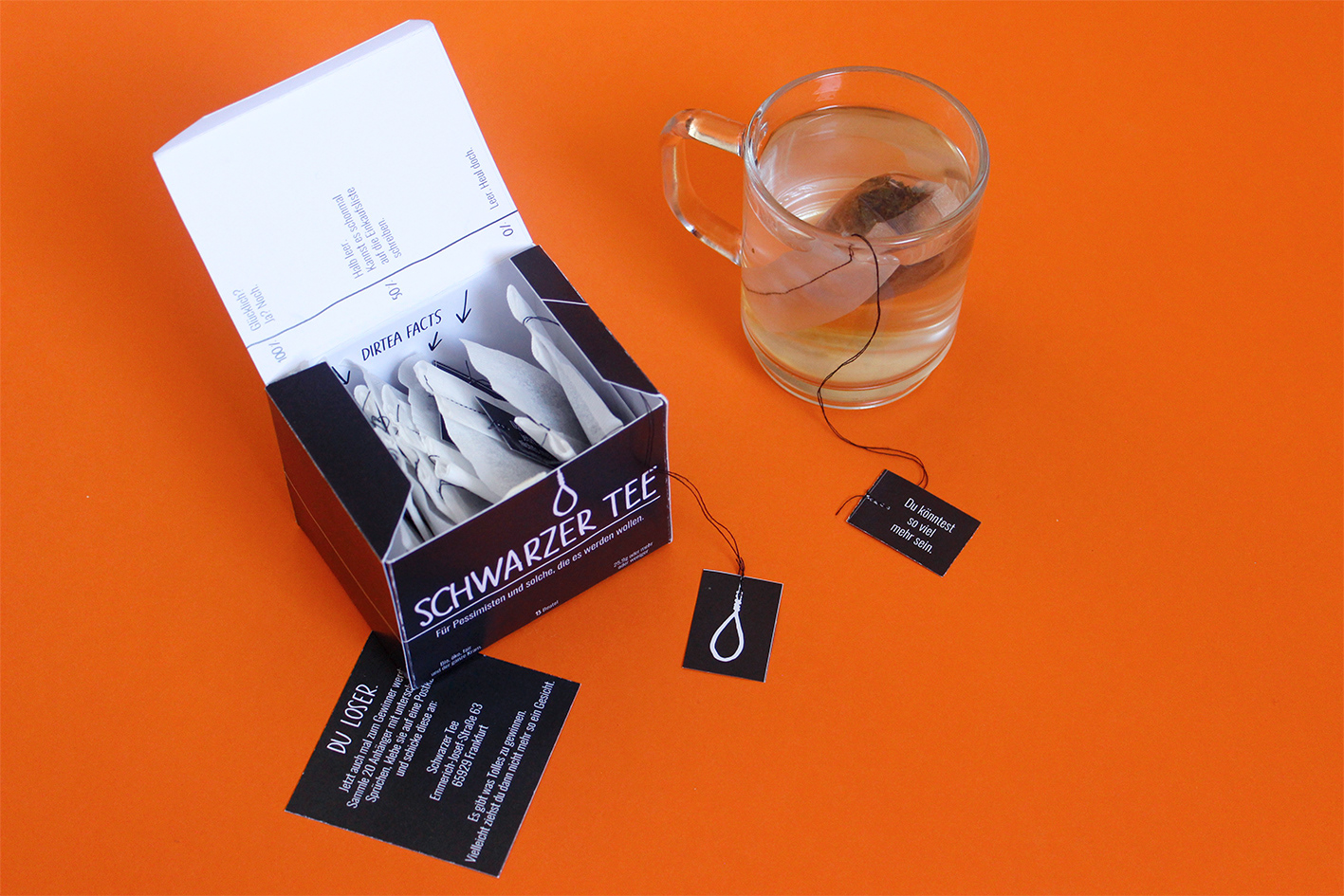 Ein Tee für Pessimist*innen und solche, die es werden wollen. Alle kennen Yogitee, aber das ist sein Gegenspieler: Der schwärzeste Schwarze Tee grüßt mit zynischen Sprüchen und miesen Botschaften.
Teemarke 2017

Projektp

art

nerin


Hier

gibt's mehr dazu.
A tea for pessimists and those who want to be. We all know Yogi Tea but this is its opponent: The blackest of all Black Teas spreads cynical comments and nasty news.
Tea Brand 2017

partner


Here's

all you need to know.